---
---
Do you still have questions?
E-Mail:
info@laulas.com
We are very pleased to answer your questions and are looking forward to your suggestions which help us to become even better.
---
Even with incontinence, you can live everyday life without worrying.
Incontinence pants developed further - with the system of exchangeable absorbent pads!
Freshness all day long.
The solution is called sureshorts
Safe, discreet and fashionable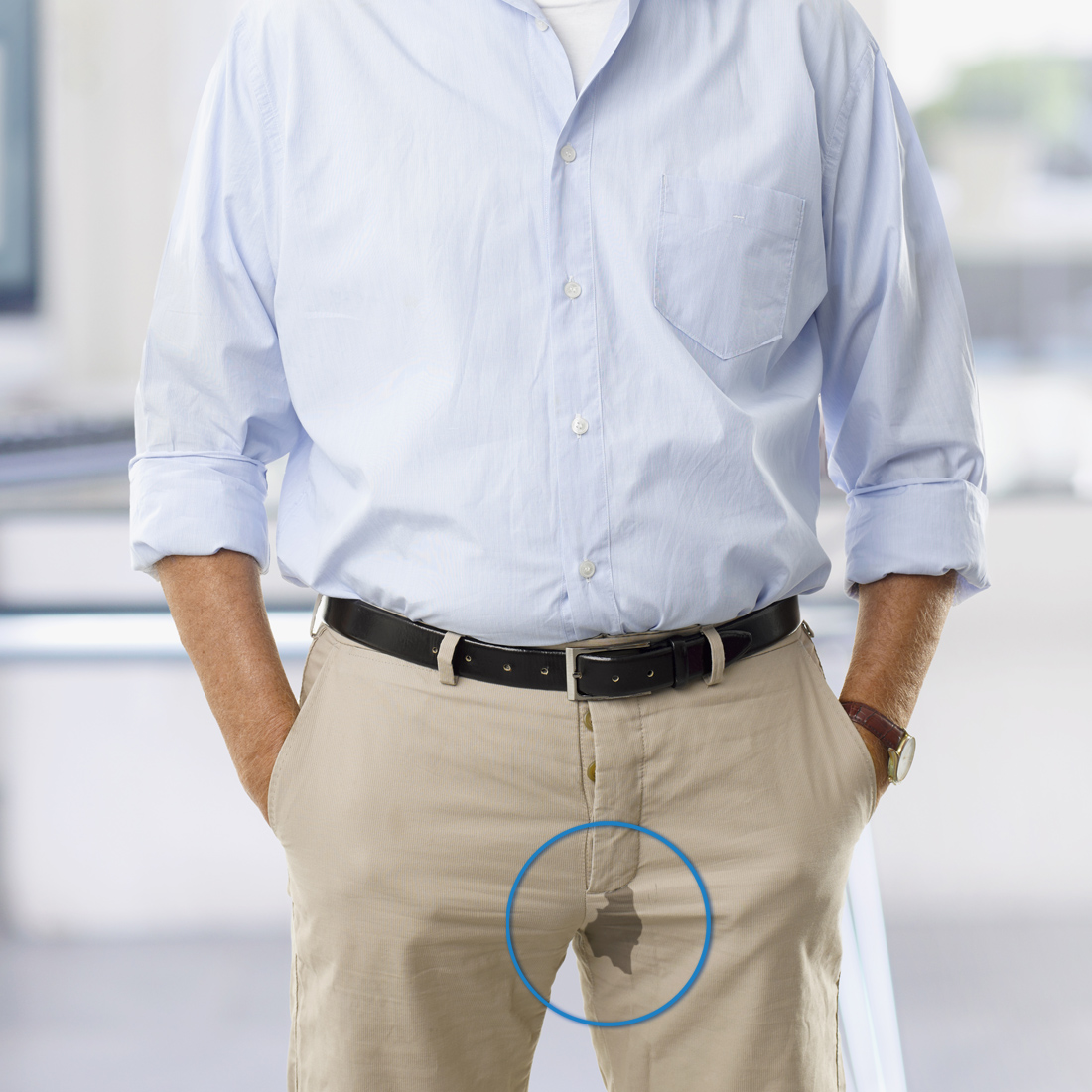 5-fold protection
fresh through the day
patented protection of the exchangeable absorbent pads
invisible from the outside
without interfering with your body
Swiss quality - sustainable with long life
Fair & socially produced
sureshorts are very comfortable to wear. Changing the absorbent pads can be done in 2 minutes at any time.
How the sureshort incontinence pants for men work

STANDARD version (for droplets and light incontinence):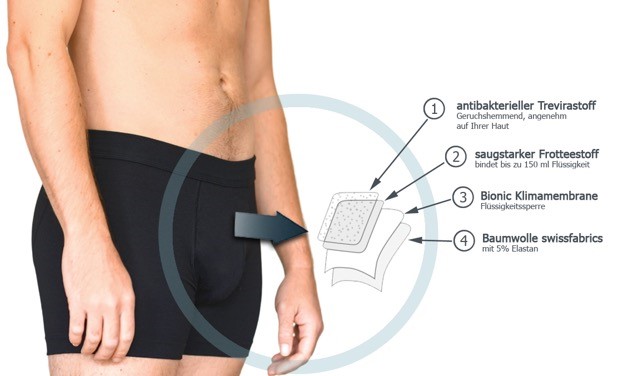 1. on the outside, your sureshorts are made of high-quality cotton swissfabrics with a 5 % share of elastane for an optimal fit.
2. on the inside, the sewn-in Bionic climate membrane additionally prevents fluid from escaping to the outside.
3. a highly absorbent terry cloth fabric is firmly integrated over the membrane to absorb and bind urine.
4. A wafer-thin Trevia fabric is integrated over the towelling fabric to prevent odour. This is very comfortable to wear on your skin
The integrated protection of the sureshorts is invisible from the outside. Sureshorts are indistinguishable from fashionable men's pants.
Variant EXTREM: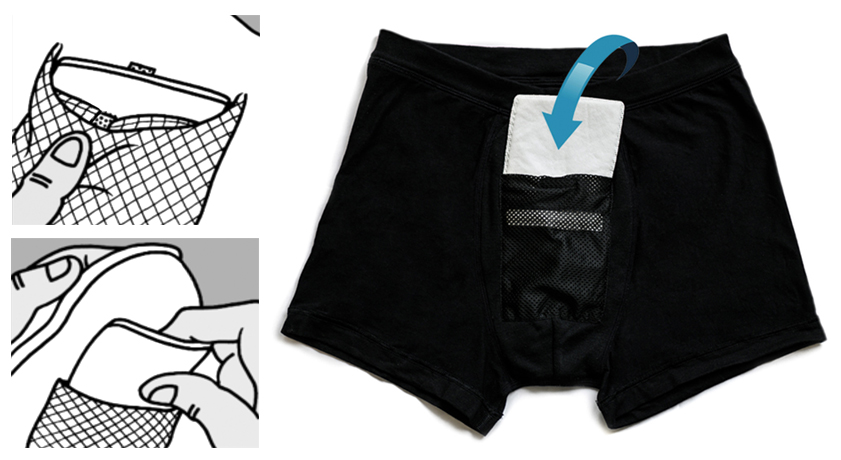 The protection of sureshorts EXTREM is exactly the same as that of the STANDARD version. With the difference of the additional exchangeable absorbent pads - for light to medium incontinence.
This patented additional protection not only enables the absorption of larger amounts of urine, it can also be exchanged very easily during the day within 2 minutes.
The absorbent pads lie in a wafer-thin inner pocket made of Coolmax® water-attracting mesh fabric. This fabric ensures quick transport directly into the ultra-thin absorbent pads of sureshorts.
Simply change whenever necessary. Fresh all day long.
Absorbent pads: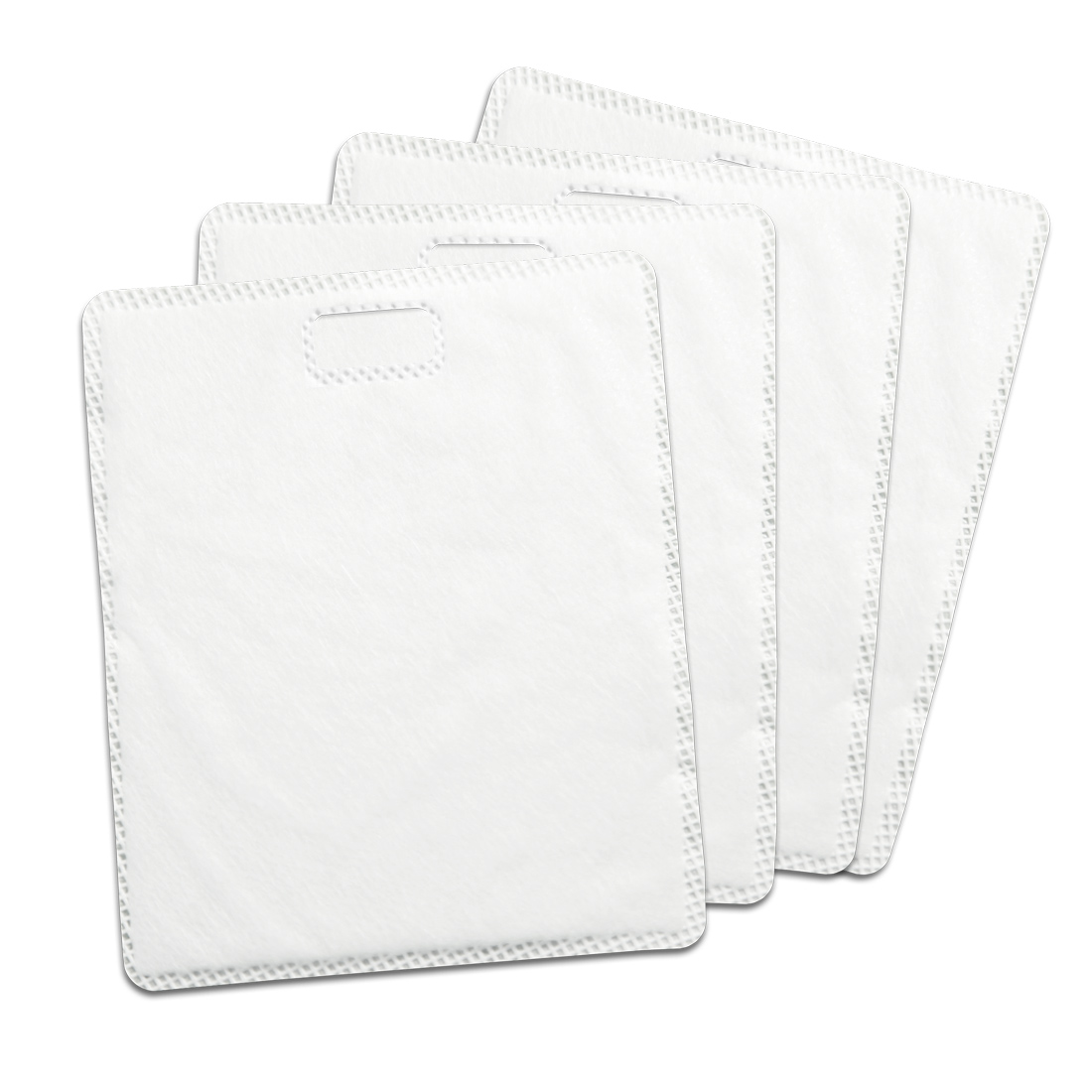 These are ultra-thin pads with superabsorbent inside. This absorbs the urine, traps it tightly and partially prevents odour.
- Absorbent pads from sureshort are particularly thin and have a high absorbency.
- securely traps your urine
- reduces moisture
- reduces partial odour
- skin-friendly, dermatologically safe, hypoallergenic, fragrance-free
- environmentally friendly easy to dispose of
- dimensions: 13 * 10 cm
These absorbent pads do not completely prevent the formation of odours, but they do reduce them considerably.